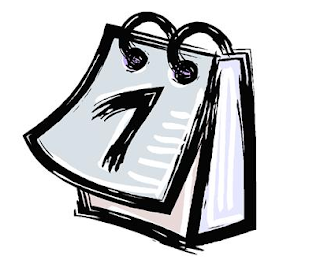 TODAY'S SPECIAL:
Ecclesiastes 3:1-15

TO CHEW ON:
"…And He has put eternity in their hearts…" Ecclesiastes 3:11
In his book
Despite Doubt
, Michael E. Wittmer explores the realm of belief, doubt, who or what we believe in and why. He starts out at the ground level, showing how a belief in God is embedded in our very DNA, as it were.
He shows that without a god, two things we instinctively do would make no sense:
1. Make judgements between right and wrong.
Wittmer says:
"If God does not exist, then everything is permitted. You may not like an act, and that's your preference, but that's all it is. Without God, you cannot explain why anything is ultimately good or evil" - p. 46.
2. Trust that we are rational.
We assume that our minds and senses function properly and correspond with the way the world is. However, if we're all a product of random chance, how can we have any such guarantee? Wittmer concludes:
"Here's the point: we assume God's existence every time we think, utter an intelligible sentence, or declare that some act is right or wrong. Everyone who relies on their minds and morality in this way assumes the existence of God. As even the skeptical Voltaire admitted: 'If God did not exist, it would be necessary to invent Him'" - p. 48.
As we enter 2014, let's reassure ourselves that God
is
real and His presence will be with us in the moments, days, weeks and months of 2014. The God of the Bible—who Wittmer goes on to connect to the God we instinctively "know":
Loves us with an everlasting love - Jeremiah 31:3; Psalm 25:6; John 6:44.
Knows the way ahead - Job 23:20, Psalm 32:8; Psalm 33:18.
Has good plans for us - Jeremiah 29:11; Isaiah 55:8-12.
Is able to work even the seemingly bad, painful stuff together for good in our lives - Romans 8:28-30.
We can go into 2014 with confidence and hope.
HAPPY NEW YEAR!
PRAYER:
Dear God, thank You for evidences of Your existence all around me, even within my own mind. Help me to grow in knowing You, trusting You and obeying You in 2014. Amen.

MORE: Holy Name Day
Today the church celebrates the naming of Jesus, called
Feast of the Holy Name
. This prayer begins the liturgy of the day:
"Eternal Father, you gave to your incarnate Son the holy name of Jesus to be the sign of our salvation: Plant in every heart, we pray, the love of him who is the Savior of the world, our Lord Jesus Christ; who lives and reigns with you and the Holy Spirit, one God, in glory everlasting. Amen."